Purchasing a house is the largest financial and emotional investment most people will make in their lifetime.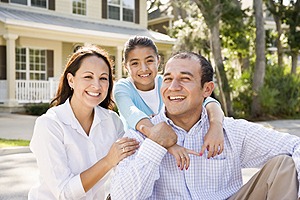 Therefore it is essential to hire a certified and insured home inspector in Montreal and surrounding areas that will provide you with the necessary information needed to make this purchase with confidence.
As the Sole Proprietor of Absolute Inc. Home Inspections, I take great pride in offering each client a thorough inspection of their future property as well as the time it takes to explain the findings and suggested repairs.
"What good is an inspection report if you do not understand it or know what steps to take next?"
As my client, you will receive an easy to download online report complete with photos within 48 hours. A thorough on-site explanation of the inspection will also enable you to move forward quickly with your real estate purchase.
My service does not stop there. I am always available for technical support via telephone or email at anytime. My inspections are performed according to the Standards of Practice of the Quebec Association of Building Inspectors (AIBQ).
Fill out the Request Inspection Form above or click here to contact us to schedule a residential inspection or commercial inspection.
AbsoluteIncHomeInspections.com was designed by RobboDesign :: Montreal SEO and Web Design